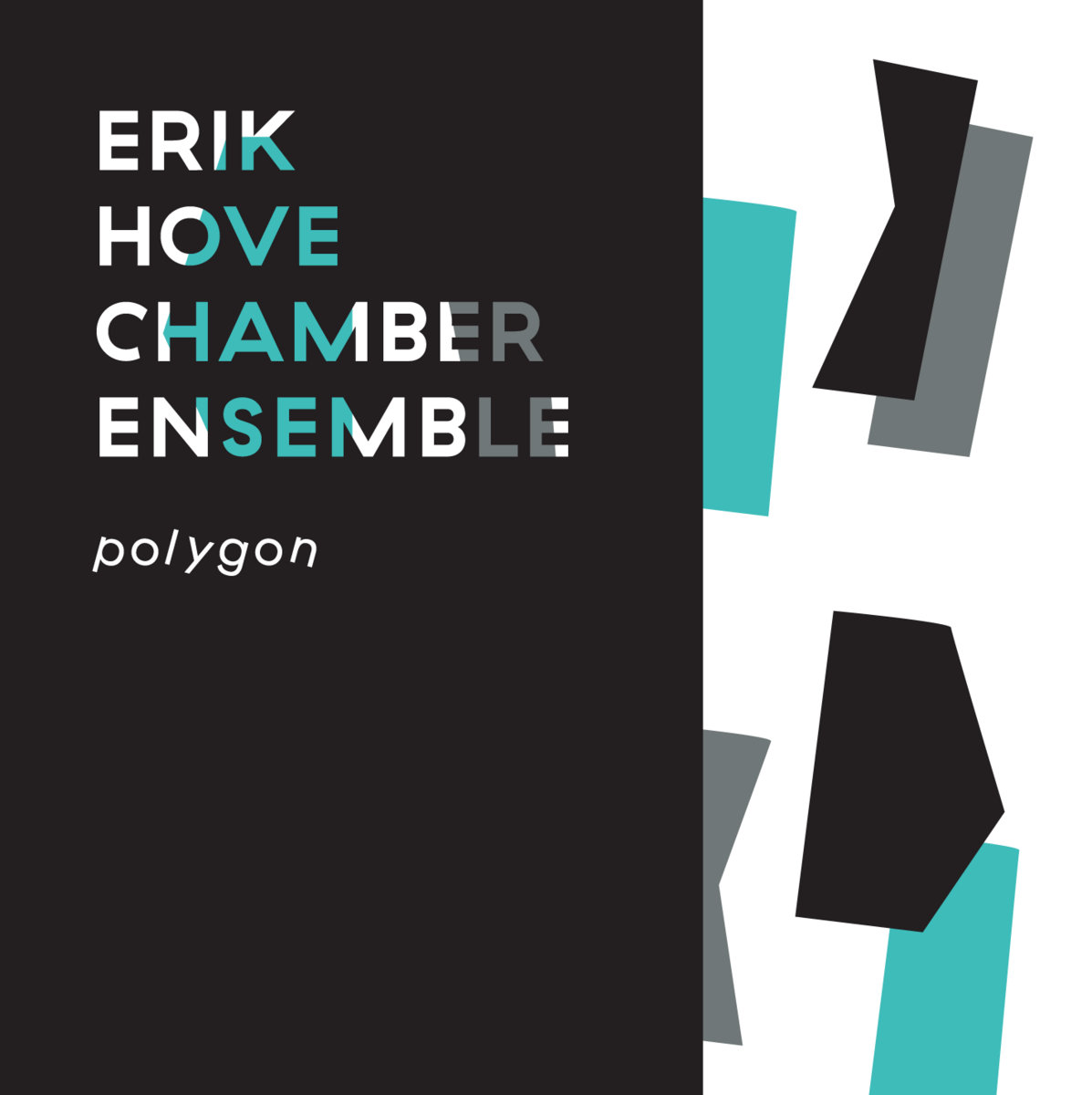 Polygon
Erik Hove
Erik Hove - alto sax, clarinet, flute, electronics
Anna Webber - flute, alto flute
Krisjana Thorsteinson - oboe
Krista Martynes - clarinet, bass clarinet
Andy King - trumpet
Kate Bevan-Baker - violin
Jean René - viola
Jane Chan - cello
Rémi-Jean Leblanc - bass
Evan Tighe - drums
Polygon is the follow up to Hove's 2014 release,
Saturated Colour
, featuring some of the same musicians, such as fellow Canadian saxophonist Anna Webber.
As Hove explains: "This album builds on the sounds and concepts of … Saturated Colour. The goal in writing was to expand upon ideas already in play, in addition to adding a layer of electronics to many of the tracks in order to fuse the timbres and broaden the sonic palette of the ensemble."
Polygon is aptly titled, as tracks such as Tessellation and Tetrahedron display a mathematical rigor and a decidedly serial bent. What's nice is that Hove will break up patterns by shifting to looser rhythms and juxtaposing a solo voice versus the ensemble, albeit in a more structured way than a traditional jazz ensemble.
The introduction of electronic effects, particularly on Tetrahedron, proves effective and marks the biggest difference between Polygon and Colour. I hope Hove delves more deeply into this area on future releases.
Fans of Anthony Braxon's music for mid-sized ensembles will find a lot to like here.