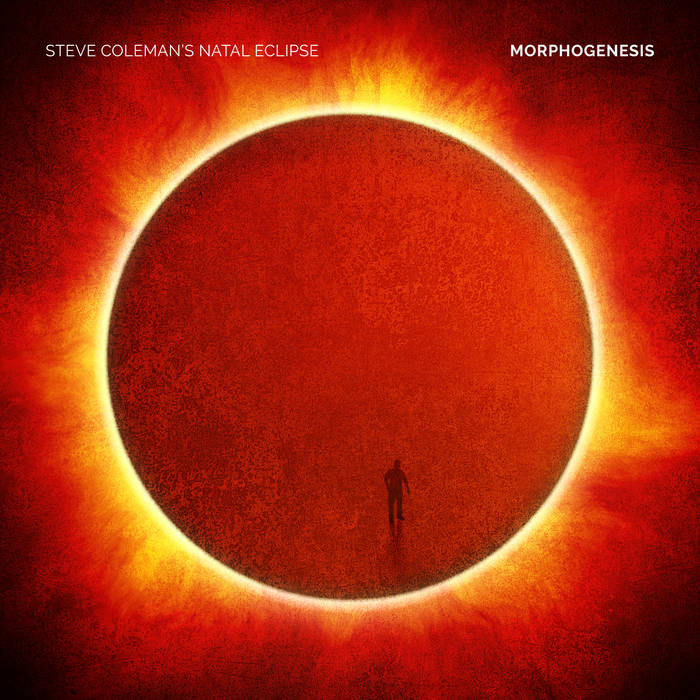 Morphogenesis
Steve Coleman's Natal Eclipse
Steve Coleman - alto saxophone
Jonathan Finlayson - trumpet
Maria Grand - tenor saxophone
Rane Moore - clarinet
Kristin Lee - violin
Jen Shyu - vocals
Matt Mitchell - piano
Greg Chudzik - bass
Neeraj Mehta - percussion
Steve Coleman has been undergoing an artistic renaissance since joining Pi Recordings in 2010. His M-Base theories have been hugely influential in contemporary jazz over many years, with followers such as Jonathan Finlayson taking his concepts and providing their own interpretations. I've had reservations about the M-Base style, chiefly that the fixed rhythms on releases such as 1995's Def Trance Beat (Modalities of Rhythm) have tended to anchor in place soloists, including Mr. Coleman, and prevented them from taking full flight.
Coleman has expanded his palette over the course of four Pi releases, and the result has been the best recordings of his career. Morphogenesis continues that streak with what is essentially an ambitious multi-part suite spanning 60-plus minutes. What's impressive is the clarity of the vision and how well the sections hang together to create the whole.
Coleman creates interest by constantly shifting the focus to different instruments in a seamless fashion distinct from the traditional jazz solo. Rhythms are more supple and varied than in his earlier works. The cyclical effect of the compositions' structures bears a faint resemblance to Anthony Braxton's Ghost Trance music, although Coleman is his own person as a composer and player.
There were a couple of sections that I felt overstayed their welcome, but overall Morphogenesis is another impressive milestone in Steve Coleman's career.